This is the second day at TechEd North America 2012 and yesterday I had many conversations about PowerPivot and SSAS Tabular. In the evening the book signing at O'Reilley booth has been a big success!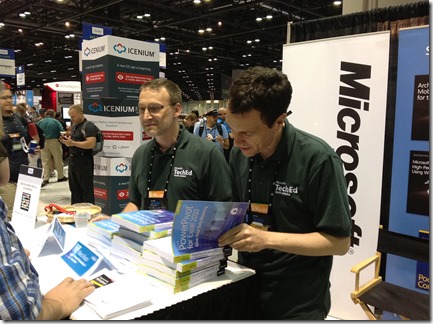 I'm writing this post from the speaker's room.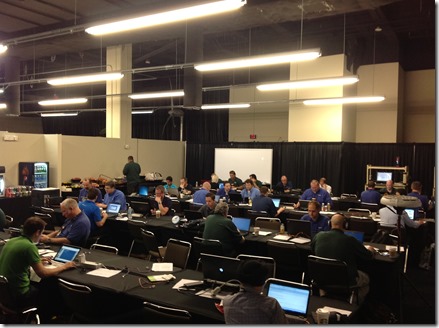 It's not crowded this morning because the keynote is going on and there are no people also in the hall, everyone is in the keynote room.
Today will be a very busy day: I'll be staffing at Technical Learning Center from 12:30pm to 3:30pm so this is a first chance for joining the conversation about Tabular and DAX. But there is another choice this evening at Community Night starting at 6:30pm until 9:00pm. Join us at this Ask the Expert event!
And, well, don't miss the Many-to-Many Relationships in BISM Tabular from Alberto this afternoon at 5:00 pm in room S330E. Look at my yesterday's post if you want to look at our full schedule for the week. Enjoy TechEd!